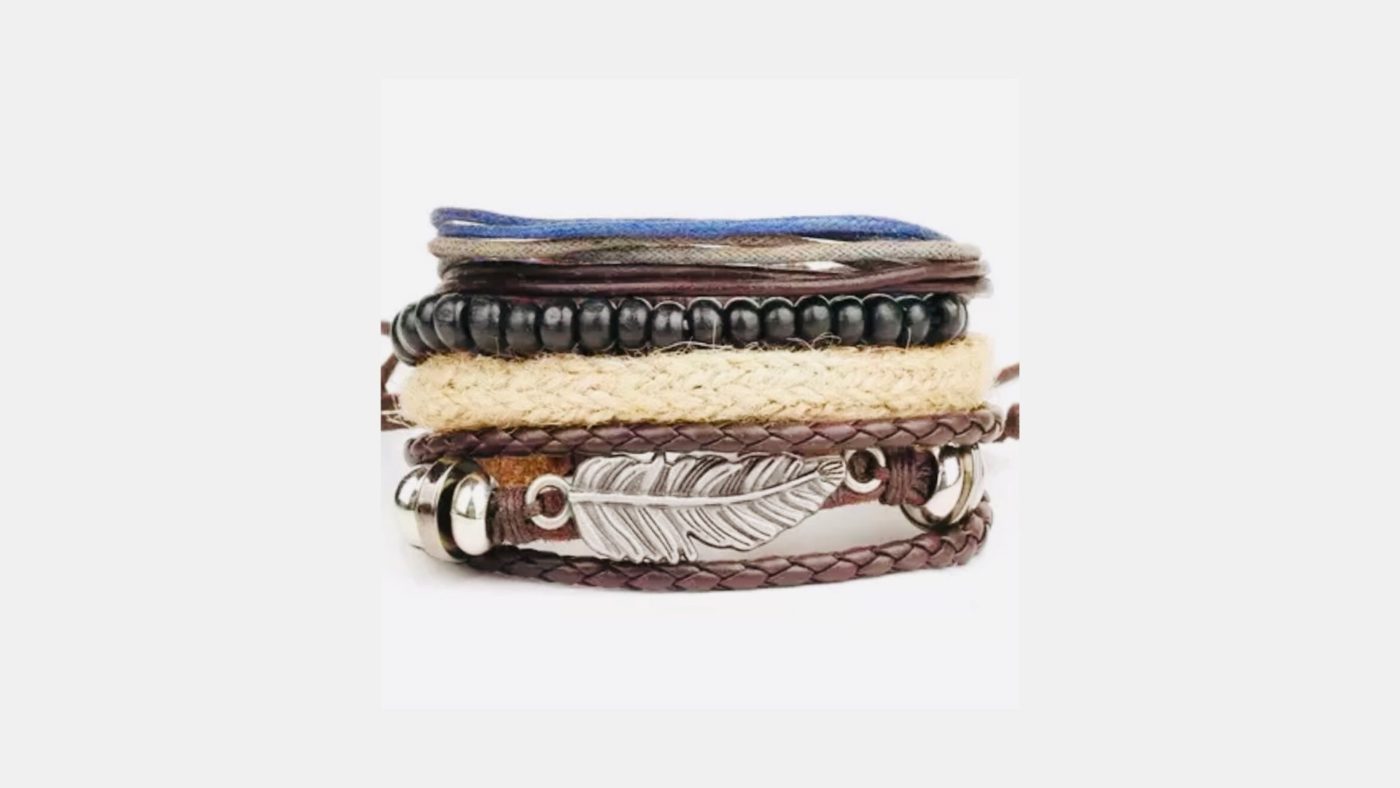 Men's Bracelets are underestimated accessories in everyday life. Apart from wedding rings and a wristwatch, most men do not wear jewelry. However, men's bracelets are a sensible choice. It is possible that you may be hesitant to buy bracelets for men, as they are usually associated with women and therefore considered too feminine. However, it doesn't have to be.
Like any jewelry, bracelets can also be part of a stylish men's wardrobe. They are an accent and an option, not a necessity. The leather bracelet for the stylish man is not only for old rockers. Fashion has also changed a lot in terms of bracelets. There is a wide selection of leather bracelets and metal bracelets for men, too. The trendy pieces are becoming more and more suitable for everyday use. Whether discreet with a suit or as a highlight to a biker look, the bracelet can be easily integrated into your outfit.
How to choose a Bracelet
If you have chosen a bracelet as a jewelry for yourself, you should pay attention to the following tips:
With bracelets, whether made of leather or rope, more is more! Especially braided leather bracelets look very stylish if you combine them in many thin variants, just try it out!
Be careful though. This motto does not refer to metal bracelets! With these you should wear only one each, because otherwise it may look fast to overload. If you still want to change a wider men's bracelet, wear it without further jewelry on your wrist, because a wide men's bracelet alone is already meaningful enough!
If you combine a bracelet with a watch, you should also put on a thin band to avoid stealing the show. Whereas a wide stainless steel bracelet looks too powerful. Just like wristwatches, wristbands are worn underneath the clothing, directly on the skin.
Men's Style and Important Things to choose a Men's Bracelets
Now, let's focus a little more on the details. After all, there is not only one bracelet, but different styles and small things that you should pay attention to when choosing. It is important to recognize the importance of a men's bracelet in your own outfit. A bracelet is no different from other men's jewelry, such as a necklace or a ring. The bracelet is worn to put a special accent, but not to be presented as the heart of the outfit in this one.
If you prefer to use comfortable linen pants in combination with a tropical shirt, then leather, rope and beaded bracelets make themselves in this look. Either way, the men's bracelet in each of the two above mentioned outfits has the same task, it emphasizes the overall image. As it is intended by accessories, men's bracelets also complete this. It shows that you want to look the way you present yourself.
Last but not least, men should consider the details for many reasons. The details make a difference in everything and in that case, men! This is what a woman will first search for in a man. Something that makes a difference! Not only in your character but also in your personal traits and style! You can go through life without one, but with men's bracelets you will gain just a touch more stylish!
Take a look at this wonderful bracelets with meaning! You can find here