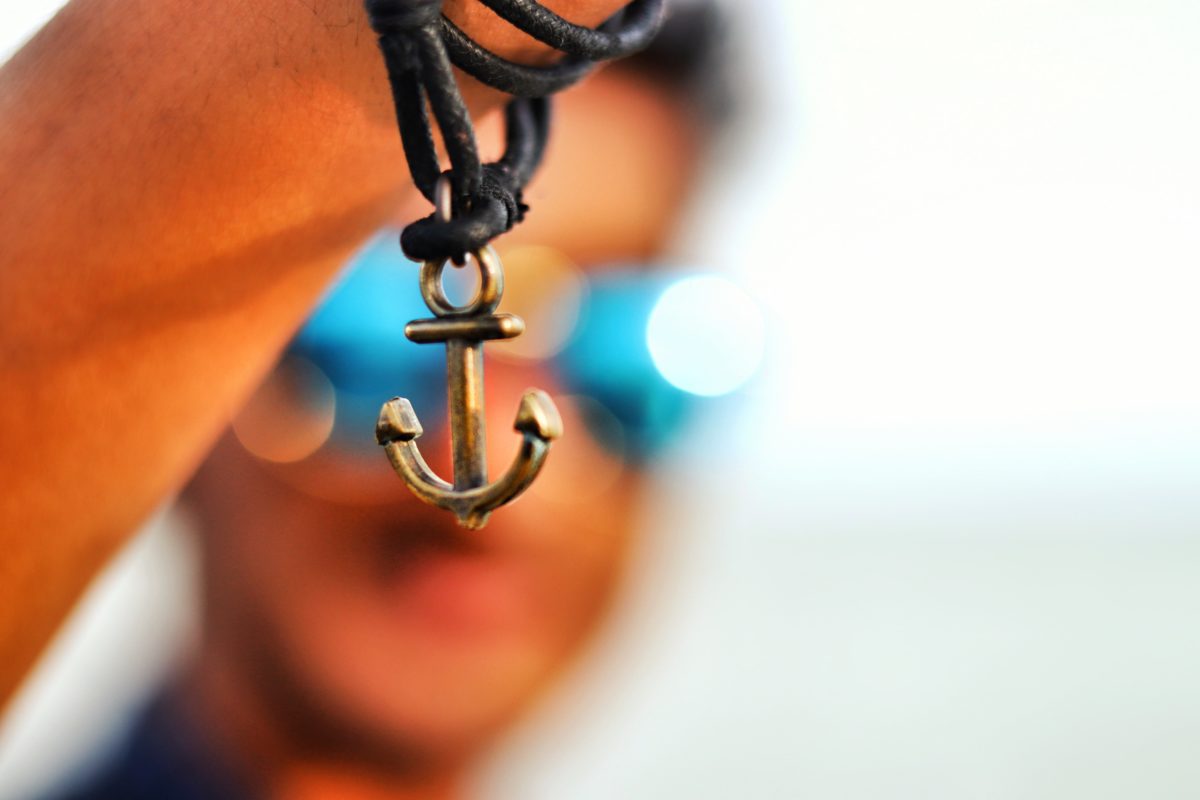 Men and jewelry is almost an even more difficult topic than men and (hand) bags. Just one or more necklaces? How to choose a bracelet? Chunky arm band or filigree ribbon? Glitter or rather masculine leather? In todays topic we will clarify what a man is allowed to wear and when it becomes too much.
But one thing that men don't really know about, is that women like jewelries on a man especially ear rings, rings and bracelets. It's easy to pick the right jewelries and feel good with them only when you have already build a strong type. Even if you are in the process of "finding yourself", it's still ok to try things based on the current mood and feeling of yours.
Having a Type and How to Choose
In principle, the jewelry must match the wearer. Rockers with tattoos flashing out of their undershirts are allowed to be wild, luxuriantly draped and also shine with leather. Heavy link chains around neck and wrists go well with the sporty (rapper) style with wide pants, XXL shirts and baseball cap. The gentleman shows class with a signet ring and a filigree bracelet to the vintage watch and ideologists wear bracelets that have an impact. Street style hipsters rely on many filigree gold chains on top of each other. And the adventurer wears naturally braided leather bracelets and the polar bear tooth on his chest. YOU must decide who you want to be.
When worn correctly, men's jewelry can add the finishing touches to many an outfit – or break a look that is too well-behaved. But you have to decide and wear it either out of conviction and with attitude – or consistently on necklaces, bracelets or earrings to do without. Wearing jewelry only now and then makes men look silly, unconvincing and fake. Wearing jewelry that has a meaning or a history. Such as the signet ring of your great-grandfather. The necklace for passing your exams. A silver bracelet with social and self motivated phrases like "live laugh love" or "be the change", but nowadays you are allowed to wear jewelry just for the sake of accessories. Because every explanation is like an excuse.
How to Measure and Choose a Bracelet
Let's say that you choose to try a more sophisticated and progressive way to express yourself through jewelries and you want to pick a bracelet. What are the things you should watch out for before you pick one?
First of all you should measure your wrist. There are several ways you can measure the circumference of your wrist. Take a measuring tape, cord or ribbon and don't put it too tightly around your wrist so that you can push another finger under the ribbon.
Now note the length of your wrist circumference thus obtained and increase it by 1-2cm. For example, if the circumference of your wrist measures 20, the ideal length for your bracelet is 21-22cm. The right length also depends on how you like to wear your bracelet, whether it is looser or tighter. The standard length for ladies' bracelets is 19cm, for men 21cm. For tighter wearing, take the measured circumference. For normal wear increase the measured circumference by 1-1. 5cm. For looser wearing increase the measured circumference by 1. 5-2cm.
If you need a fresh new start in your style and you want to impress women with your style and way of life, you should definitely check out these progressive bracelets. You can find here