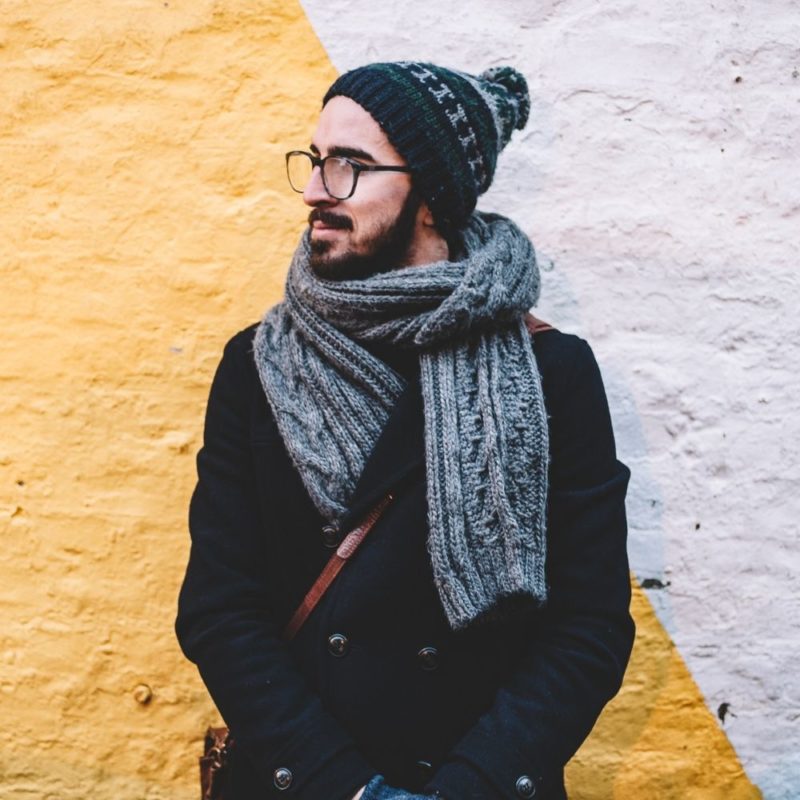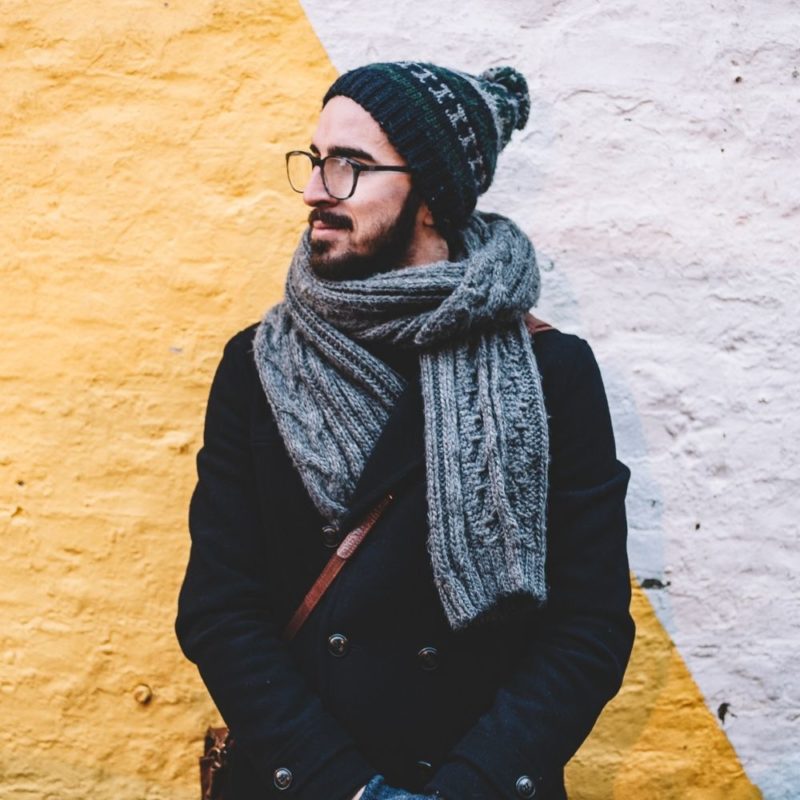 What techniques are there to tie a beautiful scarf as a man? These questions about scarves are probably asked by men on a regular basis. You stand in front of the wardrobe, put together your outfit and add a scarf. The most convenient way to wear a scarf is to throw it around your neck while there are other ways to knot the good piece of fabric.
How do you Wear a Scarf as a Man?
A web scarf with patterns best suits to business outfits. The best way to wear the scarf is in the classic way. Shape a loop with the scarf, place it around the neck and pull the loose ends of the scarf through the loop. This looks sporty and serious at the same time and also fits a suit.
Very popular with men are in winter noble scarves made of merino and cashmere mixtures. Such scarves are characterized by their softness and convey a very comfortable wearing feeling. So put the scarf around your neck and make a knot at one end. Then pull the other end of the scarf through this node. The whole thing is then a little bit straightened out and you wear your cashmere or merino scarf elegantly and stylishly. If you want more volume for the scarf, insert the long end back again and place it over the knot.
Scarf and Outfits
For casual outfits, men's neckcloths made of coarse knitting are suitable. Men are allowed to confess color here and choose a colorful scarf. A bright color can add a decisive spice to your outfit. Coarse knitting scarves are relatively voluminous. Accordingly, you can choose a suitable binding technique. Put the scarf twice around your neck and knot it in the front. You can also push the knot casually to the side to make it look even more casual. In an even simpler version, you do not knot the scarf, but simply stick its ends under the scarf itself.
Cloths are also very trendy. If you do not have a triangular scarf, you can also take a rectangular scarf and then fold it into a triangle. Then take the scarf and place it loosely around your neck so that one tip of the scarf is facing forward. Then cross the ends behind the neck and let them hang down loosely on both sides. So you have a good look that not only looks good but also keeps you warm on cold days. A cap (also made of coarse knit) can round off the autumnal outfit.
Just like everything else, tightening just needs exercise. Why don't you try a different technique every morning just before you leave the apartment? So you always surprise your colleagues again and again and you can see yourself which scarf fits best with which binding technique. Of course, this also depends on the length of the scarf and the fabric. Some binding techniques for men are more suitable for shorter and smoother necks (made of silk), while others work best when the scarf is a little more voluminous.
Take a look in this video and you will see why you sould take your fashion style more seriously